Best BMLT Institute in Gurgaon
Best BMLT course (Bachelor of Medical Lab Technician) is an undergraduate course that deals with diagnosis and treatment of diseases by using laboratory equipment and procedure to ascertain the cause of the ailment and the possible cause of action. Medical lab technology is a very immeasurable field as it includes all types of equipment, procedure and techniques that can be used in a medical lab.
In this article we read more about best BMLT course.
With the constant advances in technology, this field is growing significantly. This also means that demand for professional trainers is also increasing rapidly.
Most train courses of BMLT graduates do the following:
Conducting the test and giving the report for the same such as blood, urine, faces, synovial fluid, ascetic fluid, cerebrospinal fluid, etc.
Ensuring safety within the lab as chemicals can be vicious and hazardous if not deal properly.
Handle and maintain all lab equipment like test tubes, centrifuges, X-Ray machines, etc. with care.
Maintain and keep the operation theatre from sterilizing, arranging operation table, dressing table, equipment table, anesthesia table, preparing drugs, anesthesia gases and all other equipment and apparatus that a doctor must need during operation.
BMLT graduates can work in multiple fields and a lot of different kinds of profiles are suitable for those who are trained in different aspects. Shri Ram Institute Of Health and Management is the best institute in Gurgaon for best BMLT course and other paramedical courses with the least fees structure.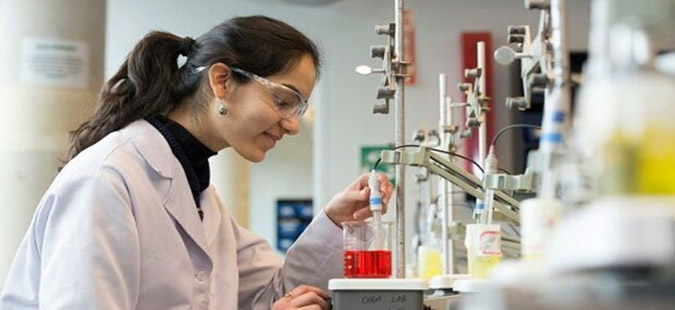 Duration:
In India, Best BMLT course can be after passing out from 12th. It is a 3 year course, some institutes require internships after this although this is not the case in every institute.
As the best BMLT course course involves direct learning with a good amount of time spent in labs, this course is not eligible for distance learning mode as this world compromises learning in a significant way.
Eligibility criteria:
The minimum qualification needed for the Best BMLT course is passing higher secondary education. Many colleges and institutes require 50% of the score in the examination (this is relaxed by 5% for scheduled caste and scheduled tribes applicants).
It is compulsory to have science stream in 12th in order to be eligible for this course. Some colleges and institutes accept those who have pursued physics, chemistry and biology only while others accept comparable vocational subjects if they are suitable for this field.
Admission procedure:
Many colleges and institutes make it possible for students to take online admission while others still don't have it. Depending on the college or institute, applicants can fill the form online and get the hard copy for the same to their respective colleges.
Candidates must attach all the important documents like educational certificate and identity proof. After this there may be an admission test or direct counselling round. Followed by this, candidates will be notified whether they have got the admission in the course of their choice or not.
Institutes may require candidates to take an entrance test for the admission. Some colleges define the admission on the basis of merit list of higher secondary courses while others take entrance examination scores.
The details vary across colleges and institutes so candidates must familiarize themselves with the admission procedure for their choice of college or institute.
Regardless of admission procedure, admission deadlines are the most important as missing a deadline results in failure to gain admission despite being eligible for the course.
Career opportunities:
Best BMLT course – Usually whenever we face any kind of health issues and illness we think of doctors. We never thought of the paramedical staff in the healthcare field who collectively make it possible for diagnosis and treatment.
Medical Lab Technicians and such professionals are some of unseen and important professionals who make sure we will get complete healthcare medication. BMLT graduates find employment in these three areas:
Research (conducting test)
Academics (teaching/training)
Quality control (ensuring the top most quality in drug manufacturing and other such facilities)
Best BMLT Course Graduates can hold the below job titles and or posts:
R&D contractual lab assistant
Junior technician executive
Lab medicine technician
X-Ray technician
Laboratory technician
System analyst
Laboratory technician
Medical lab in-charge
Lab technician trainee
Lab assistant
Drug safety associate
Medical officer
Technical officer-laboratory
Medical technologist
Research and development manager
Blood bank technician
Analytical chemistry associate
Blood transfusion assistant
Laboratory manager
Consultant
Healthcare administrator
Hospital outreach coordination
Laboratory information system analyst
Educational consultant / coordinator
Hospital outreach coordination
Technical executive
Salary / Payscale:
The average monthly salary for BMLT graduates at the starting level can be very modest in clinics and laboratories. It can range between Rs. 4,500 to Rs. 6,000, however if someone gets a job in a bigger hospital then they can expect between Rs. 8,000 to Rs. 16,000 per month. Best BMLT course is way to enter in medical sector.
Best BMLT course – In this field one must increase through ranks to increase their salary. Any technician who wants a better salary should aim to be the supervisor or chief as they can earn Rs. 40,000 to Rs. 50,000 per month in big hospitals.
At the salary level for freshers and experienced individuals matters a lot. The average payroll for BMLT graduates ranges from 94,000 to Rs. 3,70,000. To give you an idea of the current salary for packages, the medical lab technicians at Apollo Hospitals and clinics make about 12,500 per month.
People also ask
Suggested Reads:
Best Nursing Home Assistant , Community Medical Service & Essential Drugs(CMSED) , BOTT (Bachelor Of Operation Theater Technology) , Diploma In Nursing Assistant (NA)
Visit our Website: https://www.srihm.in