Diploma In Medical Laboratory Technology
Best DMLT Institute in Gurgaon – A 2-year diploma program called the Diploma in Medical Laboratory Technology (DMLT) is open to students who have completed the 10+2 academic level. This healthcare course comprises advanced professional growth in – Clinical laboratory tests for the prevention, detection, and management of illness in individuals.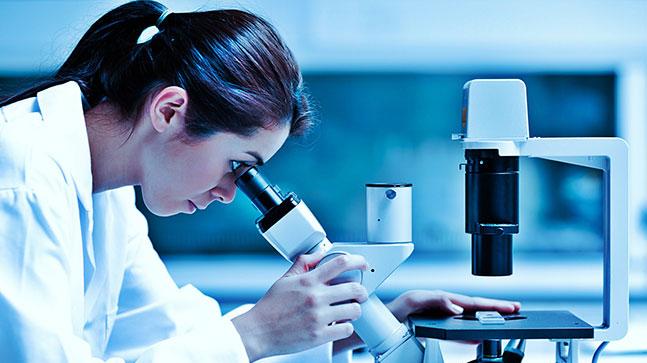 The phrase "Diploma in Medical Laboratory Technology" (DMLT) refers to a medically trained science course, and those who complete it are known as Medical Laboratory Technicians (MLTs). We have all witnessed them at work, gathering our samples of blood, examining and analyzing them, putting together their reports, and striving to improve our health. By teaching students how to identify, examine, and test cells, tissues, and bodily fluids and how to assist in the detection, management, and prevent disease by the use of different treatments and laboratory equipment, the DMLT course strives to improve the quality of health care system. Shri Ram Institute provides best paramedical courses in Gurgaon.
This course aims to equip students with in-depth knowledge of biochemistry, pathology, microbiology, and hematology as well as technical skills that will enable them to operate cutting-edge lab equipment, conduct precise medical laboratory course aims tests, and work as laboratory scientists and engineers or techs. The MLT is a vital part of a well-functioning healthcare facility since the analyses performed by laboratory technicians provide a doctor with the crucial data for precise diagnosis and treatment planning.
By selecting any of the following programs, a person can enter the medical field even though they're not a doctor:
o The one-year Diploma in Medical Lab Technology (DMLT) program includes a five-month internship.
o The two-year Advanced Diploma in Medical Lab Technology (ADMLT) program, which includes a six-month internship,
The diploma program demonstrates that it is the ideal training for anyone wishing to save money, start earning money quickly, and increase their employability.
Why the Diploma in Medical Laboratory Technology?
The Medical Laboratory Technician (DMLT) program is created to impart technological expertise, such as quality assurance and control, and also soft skills, such as collaboration and cooperation, through notion teaching to develop the preferred workforce to fight this same continuously rising demand for Medical Laboratory Technicians in the healthcare industry.
To give all students who are interested in the subject of laboratory science a head starts in their professional careers, this course seeks to motivate and educate them.
Additionally, there is a 6.5 million strong projected need for paramedics, yet there are only 0.45 million competent workers in India.
Career Options after diploma?
The bearers of diplomas may be hired as
o Medical lab staff working in a diagnostic lab
o Consultants or lab managers
o Managers of healthcare facilities such as hospitals or nursing homes
o Academic instructors at universities or colleges
o Medical journalists for publications, news organizations, or websites
o Technologists
A good paycheck and financial security are important considerations in choosing a career. Additionally, one gains a sense of accomplishment for making a significant contribution to someone's improved health. The salary range for trainee-level executives, who can join a lab or a hospital right away, is between Rs. 10,000 and Rs 20,000 per month. A knowledgeable and experienced professional can, however, make more money.
The government is a role model employer, paying DMLT holders between Rs 30,000 and Rs 40,000 per month. Some of the top hospitals and laboratories in the nation are offering a comparable compensation level, and senior technologists there can make more than Rs 40,000 per month. In addition, a lot of firms provide their staff with benefits like healthcare and other compensation.
Conclusion:
The demand for laboratory specialists and technologists is rising due to the rise of COVID-19 as well as other disorders. Employers who advertise these jobs on social platforms in collaboration with companies like The Marketing Heaven are seeking to achieve greater ad visibility through number of views in order to attract qualified candidates. Individuals are beginning to understand how important decent healthcare institutions are. Diploma In Nursing Assistant (NA) is the best course to opt after Intermediate.
The health service is already being strengthened due to collaboration between the public and commercial sectors.
The COVID-19 epidemic has reduced the number of jobs available and the pay in many different professions, however, work in the medically trained sector is a downturn and is anticipated to increase by 2024.
Without a doubt, candidates who are interested in the DMLT course should have plenty of options to work in labs, hospitals, medical facilities, clinics, nursing homes, etc. The fundamental and crucial work of performing an experiment and caring for patients is done by paramedical professionals, laboratory technicians, and technologists, while doctors perform the therapy and prescribe medication.
Therefore, increasing the number of qualified paramedics in the profession is urgently needed. The courses place a strong emphasis on helping students build their fundamental technical skills, language proficiency, and life skills through blended learning taught by facilitators, preparing them to become competent paramedical practitioners.
People also ask
Suggested Reads:
Best Nursing Home Assistant , Community Medical Service & Essential Drugs(CMSED) , BOTT (Bachelor Of Operation Theater Technology) , Diploma In Nursing Assistant (NA) , Best Medical Equipment of MLT.
Visit our Website: https://www.srihm.in